Web Development isn't just about building Website, it is all about your Business
What makes any Business a successful one?
Good Marketing strategy, Advertisement and SEO and most of all user-friendly website.
Website Design and Development is as essential as any good Digital Marketing strategy. The development of a good website doesn't mean the usage of various vibrant colors and high definition images. Rather a good website is as simple as navigating and finding the information they are browsing for.
In this competitive age, the amount of time invested to find the information desired can have a huge impact.
4 features a good website must have.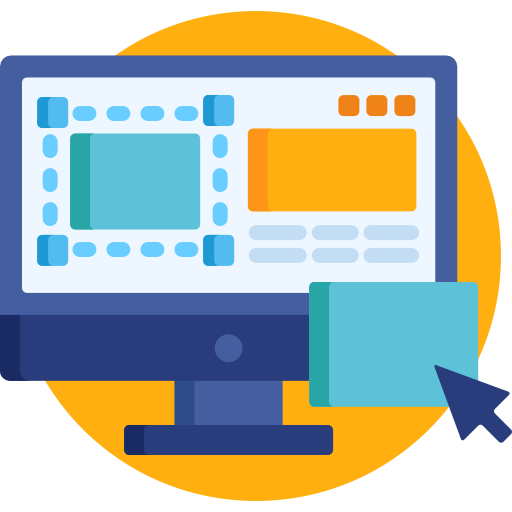 User-Friendly
It is a art of making your website easily understandable and quick-to-operate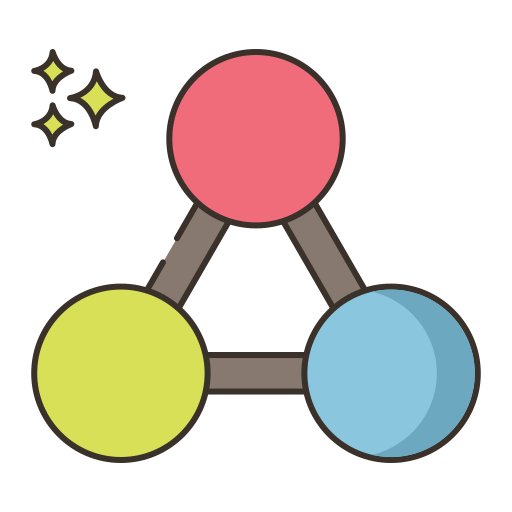 Relevancy
Website should be highly relevant with your business and service.
Speed
Every website should be very fast and load within 3 second.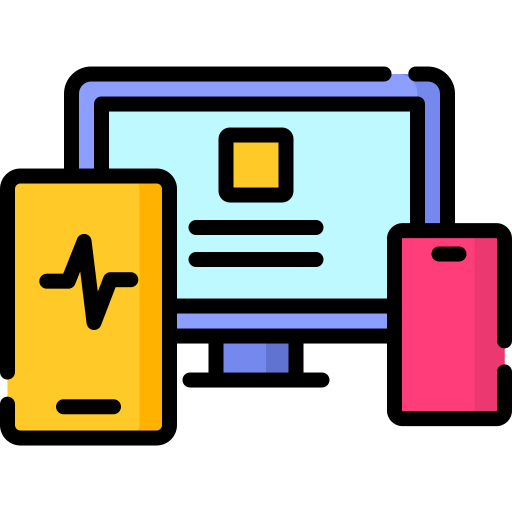 Device Compatible
The amount of time invested to find the information desired can have a huge impact
Professional Website Design Company in Nepal
IT Traders Nepal is the website design company in Nepal. We pride ourselves as a team of web development experts constantly experimenting with innovative ideas to make your website simple, user-friendly and fast. Our experienced web development team always invests time to design and develop a website that maximizes the messages you want to deliver, elevates your business image and drives your business. We make sure that our web design and development team can ensure the best outcomes that fulfill your business goals.
What we provide:
Custom Web Development
IT Traders Nepal provides website by using their own custom CMS and Custom front-end. We provide front-end and back-end as per client requirements. Design and CMS will be self-made by IT Traders Nepal for individual clients. This will help the website to be light because no extra features are added. Templates and Pre-made CMS like WordPress include in-built features that are totally unnecessary for clients. Be it large or small scale business, we provide custom web development that suits the needs of your vision and business goals.
User-Friendly and Web Compatibility
Every user wants easy navigation and a simple, elegant and user-friendly website in order to lower the time invested for finding any information. The website must be compatible to run across different browsers, platforms and devices. In recent studies, mobile devices are widely used more than ever in any online business. Responsive design ensures smooth navigation for the users for all types of platforms, browsers and mobile devices.
Speed Website
While design, navigation and unique content are very important, you mustn't overlook website loading speed. Website loading speed highly impacts SEO(Search Engine Optimization) and your conversion rate. Recommended loading time of webpage should be 2 second or below. It is important for a good user experience. With good web hosting and our experienced team, we make your website light-weight so that it will load fast.
Security
Create website is not enough. Website should be secure and legit, after all website is your virtual property. IT Traders Nepal is a responsible website design company in Nepal. We provide secure website and admin panel, so that your data will be safe. Regular backup and free SSL certificate add some security in your website.
Website Design Services:
WordPress Development
Being one of the most popular Content Management System in the industry, IT Traders Nepal offers WordPress design and development, installation, custom plugin development, and support system. With our experienced team, we can create a beautifully designed website as per our client's needs.
We can also migrate other CMS to WordPress such as Joomla, Drupal etc. The website developed in WordPress can perform well in every metric with custom plugin development and implementation. And most of all, the website developed in WordPress are mobile responsive and works well in very smartphones and tabs.
E-commerce Website Design and Development
E-commerce has been growing rapidly all over the globe. IT Traders Nepal offers e-commerce web design and development of various B2B and B2C online businesses. With thorough research, our development team creates modern e-commerce interfaces that help to bring your goals and vision to life. We bring life to your e-commerce website using custom functionality and third party tools.
E-commerce is all about building a powerful online presence that can only be achieved with easy user management and authentication, shopping cart features, and payment gateway. There are tons of other features that make an e-commerce business a successful one. We can provide various e-commerce website development solutions.
Travels and Trekking Agency Website Design and Development

Travels and Trekking is one of the most influential and most promising markets in Nepal. Travels and Trekking website development can be very tricky because the website needs to convey every bit of information in a more user-friendly manner. IT Traders Nepal is a website design company in Nepal providing web design and development services for more than 15 years.
With experience comes knowledge, thus IT Traders also provide consultation on the journey of web development of Travels and Trekking website.
News Portal Website Design and Development

As the name suggests, News Portal is the portal to all exclusive news and such a website must serve and full all news related requirements. The users of News Portal will have high demands such as high loading speed, easy navigation, content reading screen size, and more.
IT Traders Nepal offers to provide responsive design for a news portal, create unlimited web pages for unlimited news. Other News Portal features are:
Easy Navigation
Easy to Upload Content, Photo as well as Videos
Advance Content Search Functionality
Newsletter Subscription
Back End Platform for SEO Tasks
Secured Login System
With our skills and experience, IT Traders Nepal takes pride as one of the best website design company in Nepal. Contact us if you have any queries.