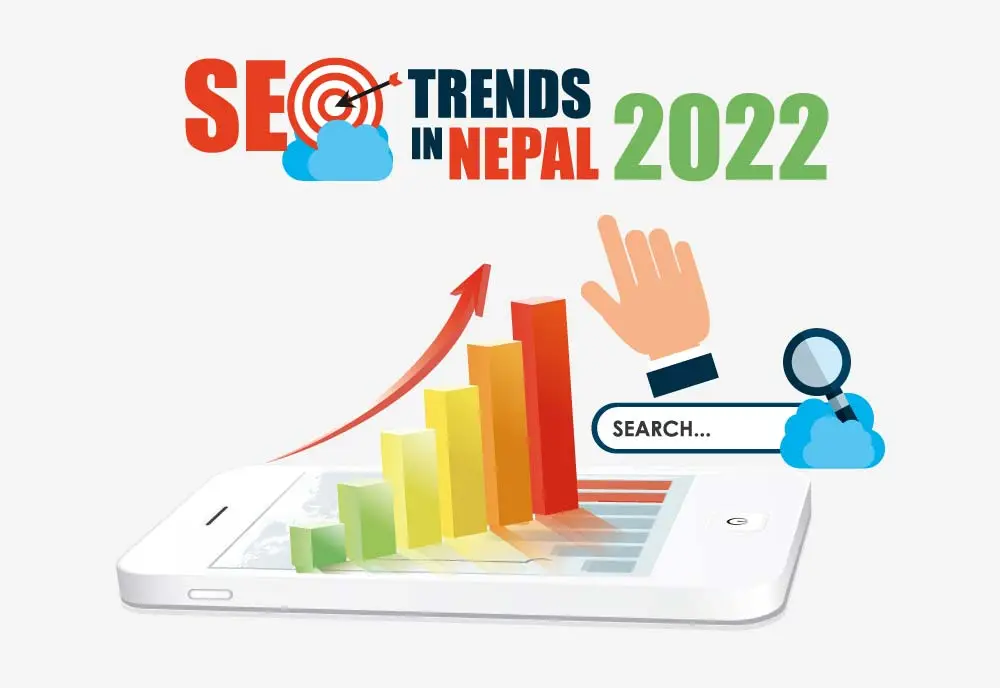 What is SEO Trends?
Google is changing its algorithm regularly. In order to full fill, the requirement of SEO, website owners, and SEO experts, as well as content creators, use tactics and strategies. These tactics and strategies are the SEO Trends.
What are the SEO Trends in Nepal 2023?
Website development is not sufficient for a website. SEO is crucial for driving traffic to the website and its trends rapidly changing. For effective SEO, we need to follow the current trends. Most of the Nepali SEO specialist has following the trends for driving huge organic traffic. SEO Trends in Nepal for 2023 are: Artificial Intelligent, Quality, and Quantity of Content, Mobile-Friendliness, Content with video & images, Featured Snippets.
If you are using old-school strategy and tactics for SEO, then definitely it's time to move on. Study and research on latest strategies for SEO. Many older strategies are not effective for your SEO. In fact, outdated tactics like keyword stuffing are harming your google rank. You want to move on, right? Definitely, you are here for this reason. We are here today to keep you on top of the latest SEO evolution in 2023. Also, we will discuss SEO trends that will impact from 2023 onward.
Artificial Intelligent:
Artificial intelligence is being used in many sectors from banking to health sectors. How google will stay low? Google and other Search Engine intensively use AI for many purposes. Artificial intelligence (AI) monitors website and provide reports, and also analysis the keyword used to reach the target audience. It can analyze the visitor behaviors for user experience improvement. RankBrain is the algorithm developed by GOOGLE in 2015, that learns and analyzes content. For better SEO rank click-through rate and time spent on a website are the two most important elements for RankBrain algorithms.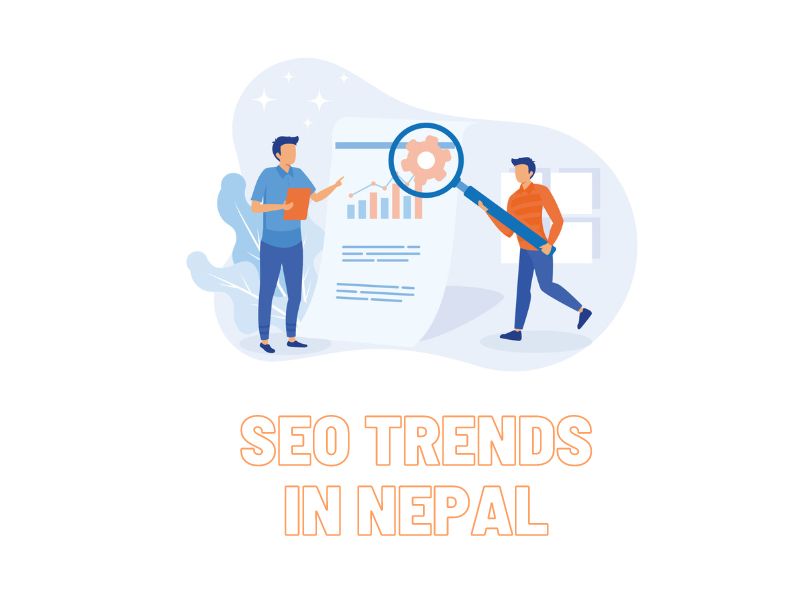 Quality and Quantity of Content:
As we know content is king in modern SEO. Google is using EAT for expertise, authoritativeness, and trustworthiness. Content that is valuable for users is the most important to rank in Search Engine. As your content is valuable visitors will engage more in your website. That will increase time spend which most important factor for the RankBrain algorithm.
Long content is also important for better SEO. Research shows that content with more than 2,000 words ranks better. To engage users, divide content into sub-headings like H2, H3 that make more readable content. Large content has more chance to rank with more keywords.
Mobile-Friendliness:
In 2023, websites cannot be imagined without mobile-friendliness. Primarily Googlebot user-agent is used to crawl the website. From 2019 Google rollout MOBILE-FIRST INDEXING. Responsiveness of the website improves the user experience for the mobile user.
It is a ranking signal in both Google and Bing's algorithms. In 2016, Google announced mobile-first indexing, which means that Google predominantly crawls the web via the Googlebot smartphone user agent. Google primarily use the mobile version of content for indexing and ranking. Mobile-first indexing began rolling out in 2018 and by 2021, a majority of sites moved over to the mobile friendliness. Hence, it has became SEO Trends in Nepal since many years.
Content with video and images:
Infographics are an integral part of website content. Figures, Charts, and videos can describe your content better than text. Nowadays, a survey conducted by Statista shows, 27% of users spend at least 10 hours a week on videos content, similarly, 15.4% spend nearly 7-10 hours, and 18.3% spend 4-7 hours on video content. This shows that videos are being so much popular. Visitors love watching videos and spend more time watching videos.
Featured Snippets:
Featured Snippets are the short excerpt that can be seen at the top of SERPs. Use feature snippets in your content. Feature snippets drive more traffic than content without feature snippets. Featured snippets provide more visibility in SERPs and can improve the recognition of the brand.
Common types of Featured Snippets are definitions, tables, steps and lists. They can also appear within a related questions group (also known as "People Also Ask"). Google's automated systems determine whether a page would make a good featured snippet to highlight for a specific search request. You might find featured snippets on their own within overall search results, within the "People also ask" section, or along with Knowledge Graph information.
Did SEO Trends Be Still Useful in 2023?
SEO trends are practiced to match with google algorithm and to achieve the best user experience. Some of the trends like on-page optimization, link-building, use of keywords are still valid until and unless a new google update confirms it. But many google trends are outdated and they are of no use. Even some trends harm your ranking like keyword stuffing.
Why it is important to use the latest SEO Trends in 2023?
As we know old-school strategies are outdated. To rank our website and to be ahead of your competitors SEO Trends are very important. Website appealing to search engines and having the best user interface will definitely pay you back one day.
What are Featured Snippets?
In Google's search results small excerpts are appeared from web pages to satisfy the user's query. It is displayed in the zeroth position of SERPs. Featured snippets are automatically pulled out by Artificial Intelligence from web pages that are already crawled and indexed by Google. Some of the examples for feature snippets are lists, steps, and tables.